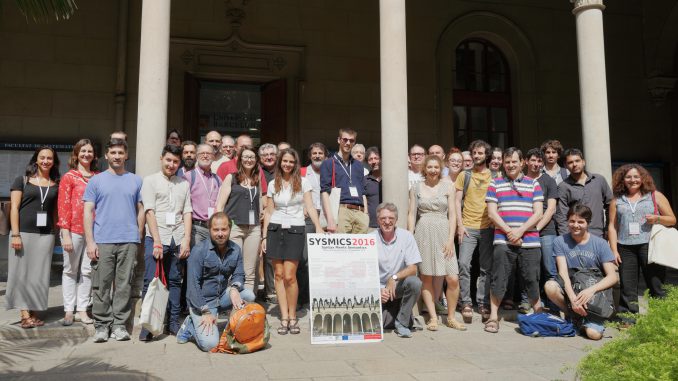 The conference SYSMICS 2016 was held in Barcelona from the 5th to the 9th of September 2016. There were more than 60 registered participants and 36 contributed talks, hence the conference featured two parallel tracks. There were 7 invited speakers and one "open lecture" dedicated to a general audience and open to everybody. The open lecture was hosted in the Aula Magna of the Faculty of Science and obtained a very good response, accounting several non-academic spectators.
As a matter of fact, the gender balance at the conference was one of the best recorded in the area, with almost one fourth of the participants being women (23%).
More information can be found at this backup copy of the conference webpages.