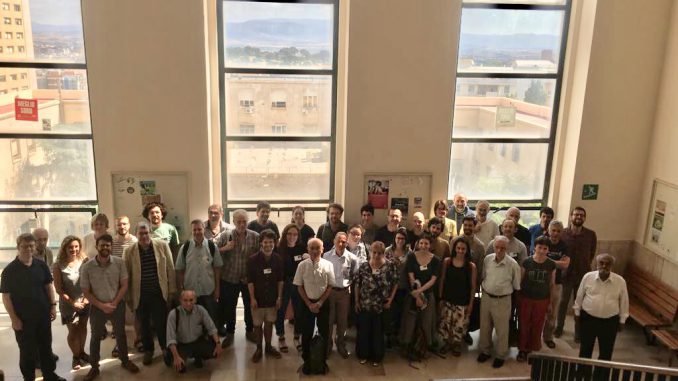 The third workshop within the project SYSMICS was held in Cagliari at the Department of Pedagogy, Psychology and Philosophy  from the 11th to the 13th of June 2018. The workshop involved 60 participants, coming from both external and partner universities.
A call for abstracts with deadline 15th April 2018 was previously announced and the 34 contributed talks were selected by the Organizing Committee according to the merits of the submitted abstracts.
The scientific program of the workshop focused on algebraic structures related to substructural logics. It was the sixth in the series AsubL (Algebra & Substructural Logics).
Further information can be found at the workshop website: http://sites.unica.it/asubl6/.
List of the invited speakers
Speakers
Paolo Aglianó
Matteo Bianchi
Stefano Bonzio
Rodica Ceterchi
Ivan Chajda
Almudena Colacito
Maria Luisa Dalla Chiara
Antonio Di Nola
Rodolfo Ertola
Davide Fazio
Christian Fermüller
Hector Freytes
Hernando Gaitan Orjuela
Nick Galatos
José Gil Férez
Conrado Gomez
Zuzana Hanikova
Timo Lang
Sara Lapenta
Shay Logan
Anela Lolic
Noemi Lubomirsky
Jacek Malinowski
Miguel Andreas Marcos
George Metcalfe
Tommaso Moraschini
Claudia Mureşan
Jan Paseka
Jiří Rachůnek
Antonino Salibra
Hernan San Martin
Luigi Santocanale
Gavin St. John
Olim Tuyt
Sara Ugolini
Amanda Vidal
Organizing Committee
Davide Fazio
Claudia Mureşan