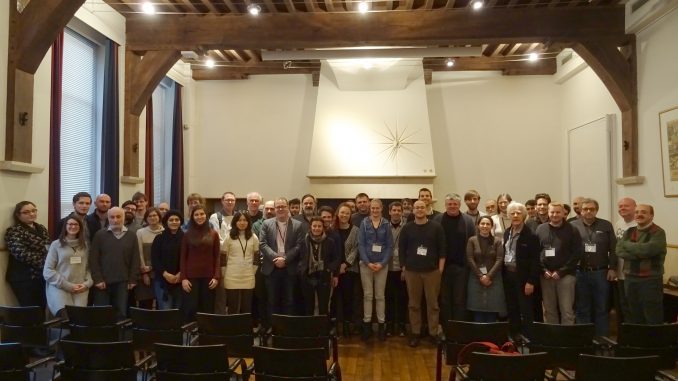 The international conference Syntax Meets Semantics (SYSMICS 2019) was held in Amsterdam, The Netherlands on January 21-25, 2019, hosted by the Institute for Logic, Language and Computation of the University of Amsterdam. This conference was the last of SYSMICS's planned meetings.
There were over 70 participants of the conference coming form external and partner universities of the project.
The conference receveid additional fundings from the Association for Symbolic Logic and the Evert Willem Beth Foundation of the Royal Dutch Academy of Sciences.
The scienfic programm included 8 invited talks and 31 contributed talks. A very successful public lecture was held, attended by 80 people of which 25 were from general public.
Further information can be found at the conference website: http://events.illc.uva.nl/SYSMICS2019/.